Three, Large Articulated Camarasaurus On Metal Stand - Colorado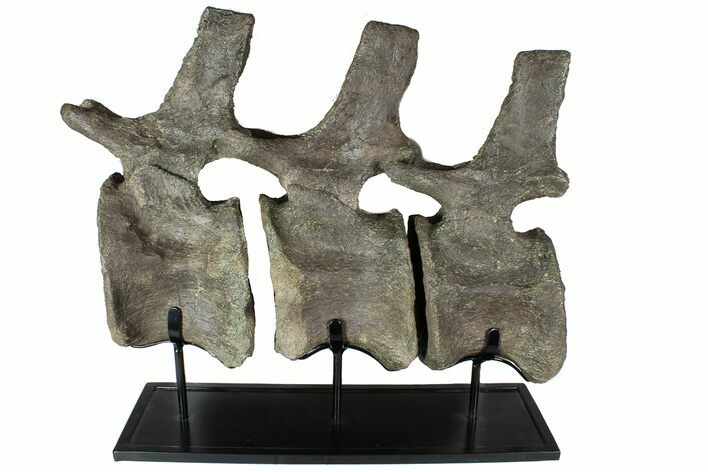 This is a truly impressive display piece featuring three large, articulated Camarasaurus vertebrae mounted on a custom metal stand. These vertebrae were collected in association this past summer from one of our partner's private quarries East of Dinosaur Colorado.
Including the processes each caudal (tail) vertebrae is about 14" tall and the entire row measures 20" long. Like most dinosaur material there is some restoration including crack fills and some restoration of surface erosion around the edges. There is some restoration to the process ends on two vertebrae and on the third the top half of the spine top has been restored.
A fantastic display piece that would look great both in a pubic display or private collection.
Due to the size of the piece it will be shipped via freight in a crate for added protection. Our website can't calculate freight shipping costs automatically so they will be additional and billed after purchase. Expect that they will run about $200-300 within the United States and more for International customers. Please contact us if you want a freight quote prior to purchase.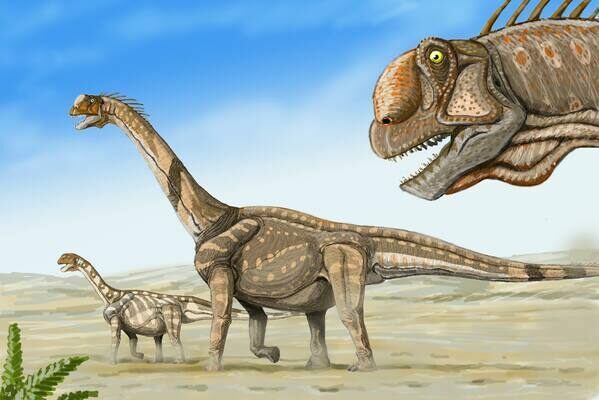 Camarasauru was a genus of sauropod dinosaur commonly found in the Morrison Formation. It was quite bulky, reaching lengths of up to 80 feet and a weight of about 50 tons.
SPECIES
Camarasaurus grandis
LOCATION
"Salt & Pepper Quarry", East Of Dinosaur, Colorado
FORMATION
Brushy Basin Member, Morrison Formation
SIZE
Vertebrae 14" tall, 18" tall on stand, Entire Mount 20" long