Triple "Horned" Cyphaspis Trilobite Plate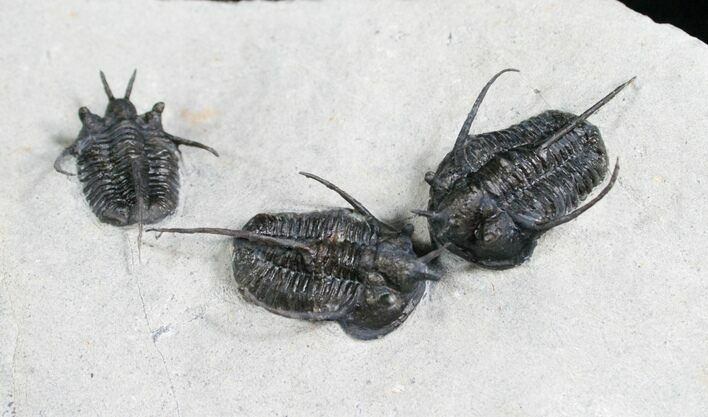 This is a stunning plate of three specimens of the trilobite Cyphaspis sp from Ofaten, Morocco. These weird looking trilobites are often referred to as "Devil Horn" Cyphaspis, for obvious reasons. This is a natural association, they have not been composited onto the plate. The preparation is nice with all of the spines prepared free standing and only minimal restoration around the crack repairs.

A very impressive display piece.
AGE
Devonian

SIZE
Trilobites 1.35", 1.25", 1" including spines