Two Jurassic Ammonite Fossils - Dorset, England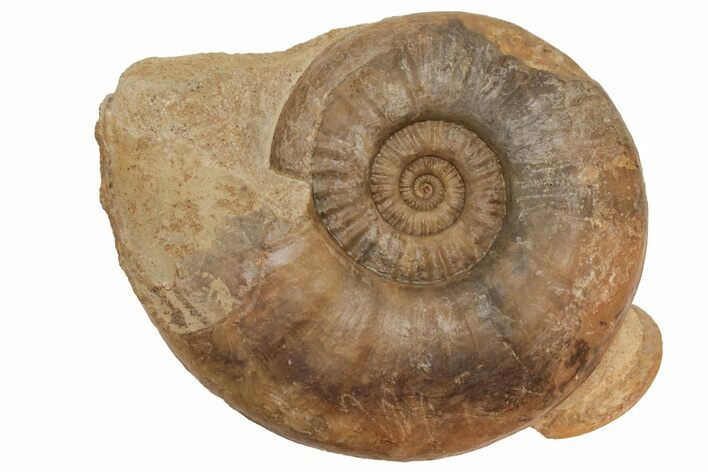 This is a 5.6" wide, polished ammonite (Euhoploceras modestum) fossil from Dorset, England. It is Lower Jurassic in age, or approximately 160 million years old. The larger ammonite is accompanied by a smaller Darellia poltia that is 1.8" wide. It is prepped completely free of the rock it was found in and comes with a display stand.
Ammonites
were predatory mollusks that resembled a squid with a shell. These cephalopods had eyes, tentacles, and spiral shells. They are more closely related to a living octopus, though the shells resemble that of a nautilus. True ammonites appeared in the fossil record about 240 million years ago. The last lineages disappeared 65 million years ago at the end of the Cretaceous.
SPECIES
Euhoploceras (Sonninia) modestum & Darellia polita
AGE
Lower Jurassic

LOCATION
Cock Road Farm, Sherborne, Dorset, England
FORMATION
Inferior Oolite, Laeviuscula Zone
SIZE
Euhoploceras Ammonite: 5.6" wide, Entire specimen: 5.6 x 4.7"