Two Lovenia Sea Urchin Fossil - Beaumaris, Australia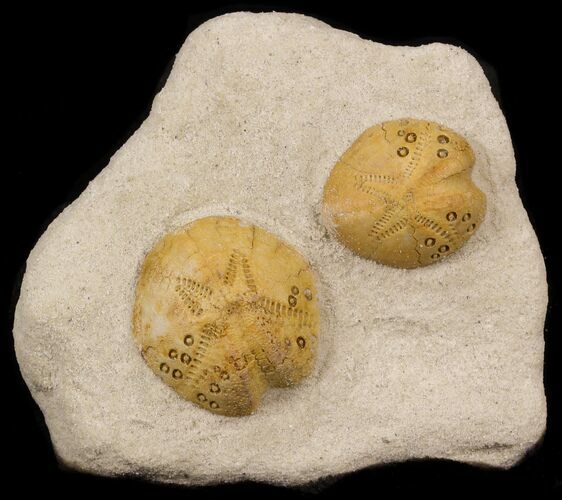 This is a detailed, and 3D Lovenia echinoderm (sea urchin) fossil from the Beaumaris Sandstone sandstone of Australia. These fossils have been nicely prepared to remove the sandstone surrounding them. The genus Lovenia still survives to this day.

Please note, that Australia has strict fossil export laws. These specimens were legally exported with the appropriate permits.
AGE
Late Miocene

LOCATION
Beaumaris, Victoria, Austrlia
FORMATION
Beaumaris Sandstone