Uncommon Asaphus Expansus 2.85 Inches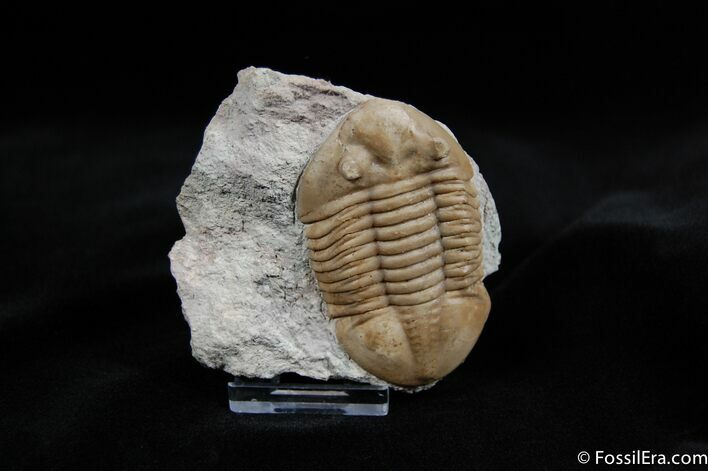 Here is one of the more uncommon species of Asaphus from the Wolchow River region of Russia. It's a 2.85 inch Asaphus expansus which has be masterfully prepared and is very three dimensional. This beautiful carmel colored trilobite contrasts well with the white lime matrix it rests on. It's an impressive example of this uncommon trilobite that would look great in any collection.

Like almost all Russian trilobites it does have some shell restoration to patch shell that flaked off during the collection process. It's about 5-6% in total, and is on the glabella, two small patches of the pygidium (tail) and on two pleural tips on each side. This work is expertly done and does not diminish from this great specimen.


AGE
Lower Ordovician

LOCATION
Putilovo quarry, St. Peterburg region, Russia
FORMATION
Volkhovian Level