Strange Crinoid (Trombonicrinus) Stem With Hook-Like Holdfast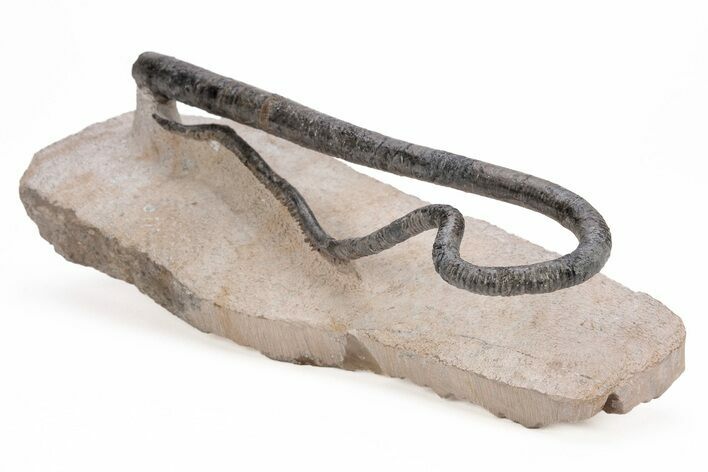 This is a very strange crinoid fossil including the lower stem and a holdfast made up of small "hooks". The small hooks would have been used to anchor the animal to a hard substrate.
A 2018 paper describes this crinoid species of unusual morphology:
Form and function of the strangest crinoid stem: Devonian of Morocco
The stem is doubled back on itself but would be about 13" long if outstretched and is nicely presented on a 6.1 x 3.7" piece of limestone.
SPECIES
Trombonicrinus hanshessi
LOCATION
Tafraoute, Morocco
SIZE
Rock 6.1 x 2.4", About 13" if outstretched