Unprepared Fossil Fish Plate - Fish Around 4-6" Long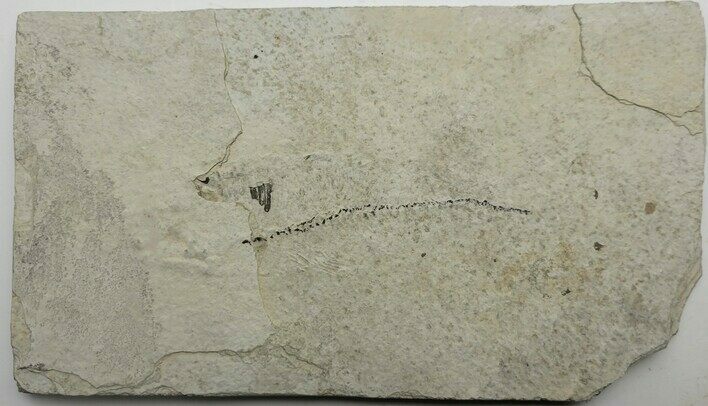 This is an unprepared fish plate that likely contains a Mioplosus, collected from the Green River Formation near Kemmerer, Wyoming. It appears to be around 4-6 inches in length.

While the fish does appear to be complete and articulated, as with all unprepared fossils there are no guarantees. You don't know what will be under the surface.
SPECIES
Mioplosus labracoides?
LOCATION
Kemmerer, Wyoming
FORMATION
Green River Formation