This Specimen has been sold.
XL Fossil Shrimp - Lebanon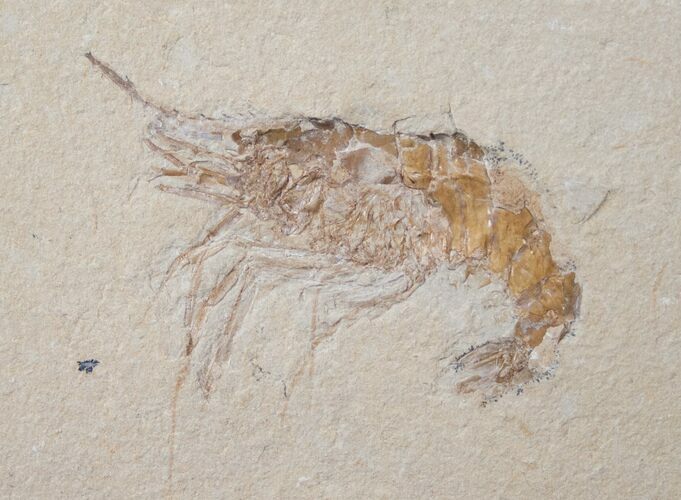 I've seem hundreds of Cretaceous aged fossil shrimp from the Hjoula, Lebanon locality but this one is certainly one of the largest and best preserved specimens. It's 2.7" long and very detailed with all of the legs and antennae. Unlike many lower quality specimens from this location, these shrimp have no color enhancement or restoration.
FORMATION
Sannine Formation
SIZE
Shrimp about 2.7", 4.3x3.5" matrix