4.3" Fossil Dinosaur (Iguanodon) Claw - Isle of Wight, England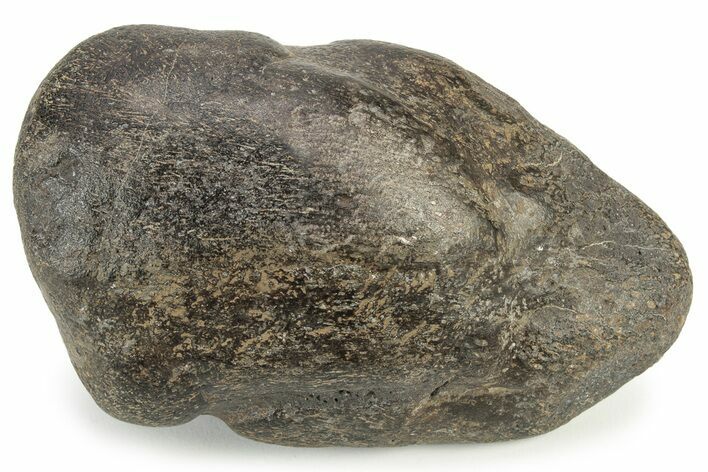 This very unusual offering is the ungual (claw) of Iguanodon cf. bernissartensis, a species of dinosaur known to have roamed Belgium, England, Spain, and Germany. It was collected from the Isle of Wight in England and is 4.3" long. British dinosaur material is extremely hard to come by and this is a fantastic collector piece.
It was found in three pieces, requiring crack repair and gap fill restoration within the cracks where the bone crumbled away.
Comes with an acyrlic display stand.


Iguanodon is a large bi-pedal dinosaur which has the distinction of being only the second dinosaur formally named. It was a bulky herbivore which may have reached sizes of up to 40 feet in length. The name is derived from 'Iguana', a modern reptile, and 'don' meaning tooth. There was once thought to be two species of Iguanodon on the Isle of Wight, but one species has been moved off into another genus.
SPECIES
Iguanodon cf. bernissartensis
LOCATION
Isle of Wight, England
FORMATION
Wessex Formation- Wealden Group
SIZE
4.3" long, 2.6" wide