Flat: 18 lbs Small Ammonite Fossils - Oujda, Morocco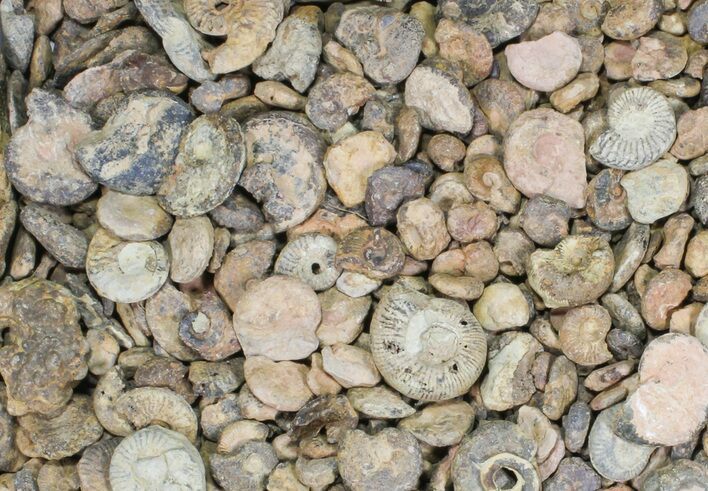 This is a wholesale flat of small, partially iron replaced ammonite fossils from Oujda, Morocco. The flat includes 18 lbs of ammonites ranging from 1/2 to 2" wide. I'd estimate that there are at least a few thousand individual fossils in the flat. There appear to be quite a few different species, and I believe these are Cretaceous in age.

At $225 for the flat that is just pennies per fossil.
AGE
Cretaceous

SIZE
18 lbs, 1/2" to 2" wide