Lot - 1.5 to 2.5" Fossil Otodus Shark Teeth - 84 Pieces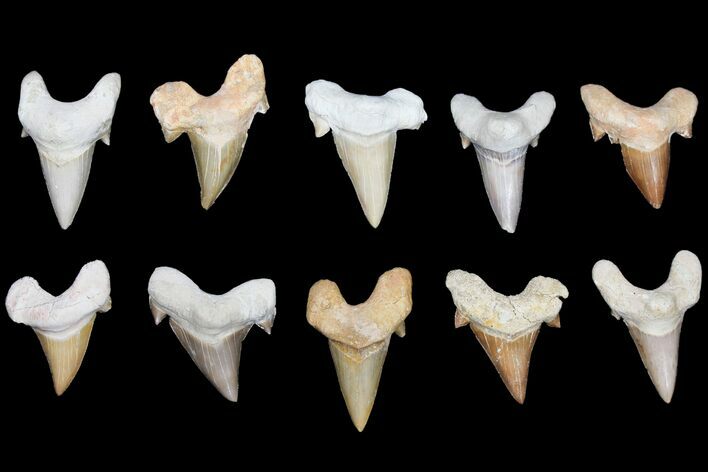 This is a wholesale lot of approximately 4lbs fossil Otodus (with a few other species mixed in) shark teeth from the Phosphate Deposits in the Oulad Abdoun Basin of Morocco. Most teeth fall into the 1 1/2" to 2 1/2" long size range. There are approximately 84 teeth in this lot.

Most of these teeth are in decent condition with just some minor defects like a broken cusp or tip. There is a small number of teeth in this lot with some root repair or restoration.

These teeth are collected during the massive phosphate mining operations. While teeth of Otodus are very common fossils at the mines the vast majority (like these) are damaged by the mining equipment.
LOCATION
Oulad Abdoun Basin, Morocco
FORMATION
Phosphate Deposits
SIZE
Most Teeth 1 1/2 to 2 1/2"