World Class 4.45" Huntonia From Oklahoma - Near Record Size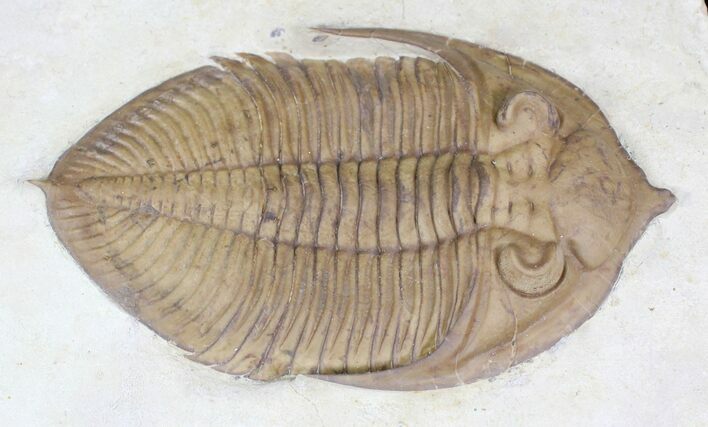 This is a truly WORLD CLASS trilobite specimen from the Haragan Formation of Oklahoma. It's a undescribed species of Huntonia and probably one of the 3 or 4 largest, complete specimens of the genus found in 30+ years of commercial collecting of this formation. It's a monstrous 4.45" in length!

The preparation is exquisite, just check out the detailed eye facets in both eyes. It's laid out nice and prone. While there has been a lot of repair work to the matrix, the only restoration to the trilobite itself is some minor shell touchups. Given that the Black Cat Mountain quarry is likely in it's last few years of commercial operation it's likely another Huntonia like this may never be found again.

AGE
Lower Devonian

LOCATION
Black Cat Mountain, Clarita, Oklahoma
FORMATION
Haragan Formation