Zlichovaspis, Sculptoproetus?, Reedops Trilobite Association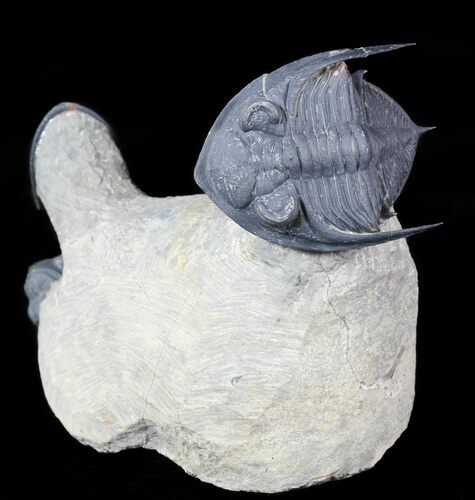 This is a very aesthetic, natural association of three different types of trilobites. There is a 2.7" long Zlichovaspis, a 1" long Sculptoproetus? and a small, perfectly enrolled Reedops on the same piece of limestone. Very nice preparation on this piece without any significant restoration.
SPECIES
Zlichovaspis sp, Reedops sp, Sculptoproetus?
LOCATION
Atchana, Morocco
FORMATION
Lhandar Formation
SIZE
Zlichovaspis 2.7" Sculptoproetus 1"