1.1" Polished Atlantisite Pendant (Necklace) - 925 Sterling Silver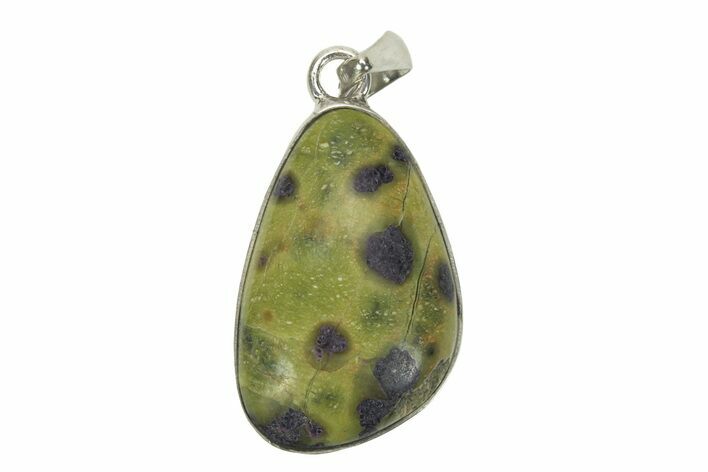 This is a 1.1" tall (including loop) pendant featuring a beautiful, polished atlantisite stone set in in sterling silver. A 24" silver plated snake chain with a lobster clasp is included with the pendant. You will receive the exact pendant pictured.
Atlantisite, first discovered in Tasmania and sometimes conflated with the different stone Tasmanite, is a natural mineral association of stichtite and serpentine minerals. Serpentine is a brownish-green mineral named for its coloration's reminiscence of snakes. Stichtite, also discovered in Tasmania, is a bright pinkish-purple mineral named after Robert Carl Sticht, the owner of a nearby copper mine in 1910 when the mineral was formally described.

Atlantisite, named for the mythological greek city of Atlantis, is naturally occurring serpentine with bright stichtite inclusions.
SPECIES
Serpentine & Stichtite
LOCATION
Mount Dundas, Zeehan, Western Tasmania
SIZE
Pendant: 1.1 x .6", Chain: 24" long