1.4" Beautiful Bicolored Dravite-Elbaite Crystal - Tanzania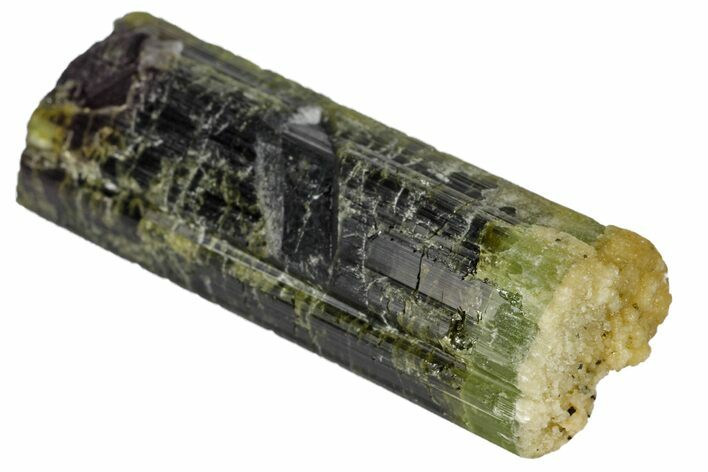 This is a small but beautiful, bicolored dravite-elbaite crystal that was collected from the Mwajanga Pegmatite of Tanzania. This gorgeous tourmaline variety is forest green in color.
Dravite, also known as "brown tourmaline," is composed of sodium, magnesium, aluminum, and boro-silicate, with the chemical formula of NaMg3Al6(BO3)3Si6O18(OH)3F. Dravite is a subclass of tourmaline, which along with schorl tourmaline and uvite (also subclasses of tourmaline), form into a prismatic/columnar formation.


SPECIES
Tourmaline var. Dravite-Elbaite
LOCATION
Mwajanga Pegmatite, Mererani, Simanjiro, Manyara Region, Tanzania