1.75" Coquina Jasper Pendant with Snake Chain Necklace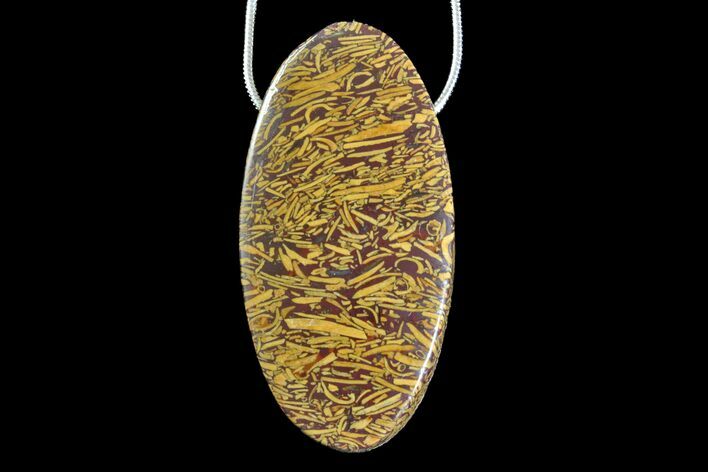 This is a beautiful, 1.75" tall coquina jasper pendant. The jasper was collected from India and has been polished to a glossy finish. It comes with a 24" long, silver plated snake chain necklace.
Coquina Jasper is also known by the trade names "Arabic Script Jasper", "Elephant Skin Jasper", "Calligraphy Stone" or "Mariam Jasper". It is a fossiliferous, sedimentary rock mined from the Himalayan Mountains in India.

This stone started out as a silica-rich mud full of accumulated shell fragments known as a coquina. Coquina is actually the Spanish word for cockleshells or shellfish. Coquinas accumulate in high-energy marine where currents and waves result in the abrasion, fracturing, and sorting of the shells that compose them. Over time these shell fragments became fossilized and the silica rich mud turned into a jasper. The orange coloration is a result of iron oxidation.

SPECIES
Chalcedony var. Jasper
LOCATION
Himalayan Mountains, India
SIZE
1.75 x .87", .42" thick