1.8" Cubic Galena Crystal Cluster - Peru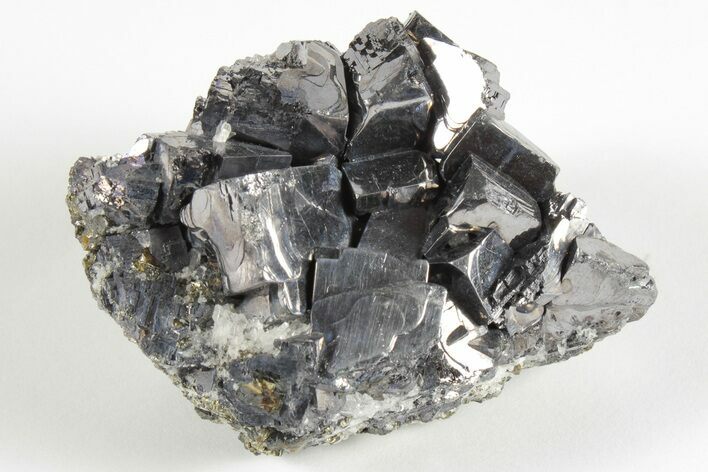 This is a beautiful cluster of cubic galena crystals. There is a light dusting of calcite and pryrite crystals on the underside of the specimen. It comes from the Huanzala Mine in Peru and the entire piece measures 1.8" wide.
Galena is a lead based mineral that is in fact the primary ore of lead, and has been used for its lead content for thousands of years. Galena typically displays a gray metallic luster and forms cubes or octahedral crystals. The chemical composition of galena is PbS.

While galena will not pose a health hazard by sitting on the shelf, or even from casual handling, we suggest washing hands following handling due to the lead content of the mineral.
LOCATION
Huanzala Mine, Bolognesi, Peru