1.9" Blue-Green Beryl Crystals With Topaz - Transbaikalia, Russia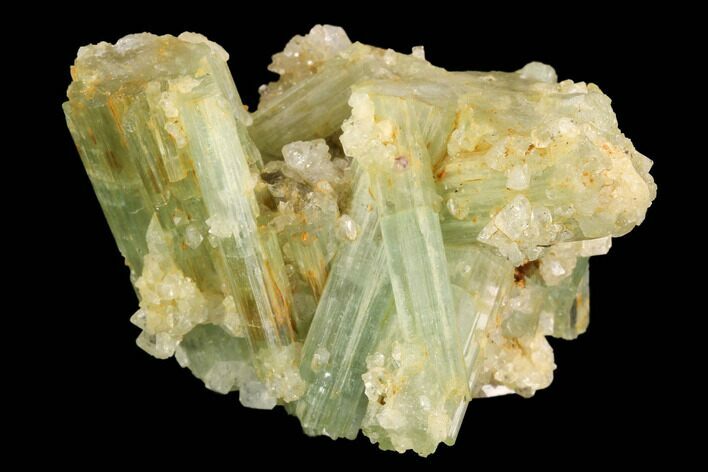 This is a 1.9" wide cluster of blue-green Beryl crystals covered in an aggregate of small Topaz crystals. It was collected in Transbaikalia, Russia and comes mounted on a small acrylic base. The longest crystal in the cluster if 1.24" long. The base of the cluster is fairly flat so that it stands up nicely without the need for a display stand.
LOCATION
Transbaikalia, Russia
SIZE
Cluster 1.9 x 1.65 x 1.4", Longest crystal 1.24"