1" Blue-Green Beryl Crystal Cluster with Topaz - Transbaikalia, Russia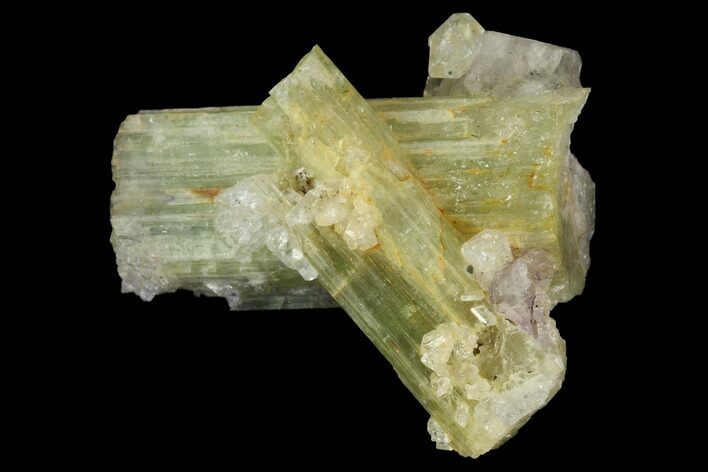 This is a 1" long cluster of blue-green beryl crystals covered in an aggregate of small Topaz crystals. It was collected in Transbaikalia, Russia and the base has been stabilized with glue. The longest crystal in the cluster is 1" long. The base of the cluster is fairly flat so that it stands up nicely without the need for a display stand.
LOCATION
Transbaikalia, Russia
SIZE
Cluster 1 x .95", Longest crystal 1"