10.3" Purple-Green Cuboctahedral Fluorite on Sparkling Quartz - China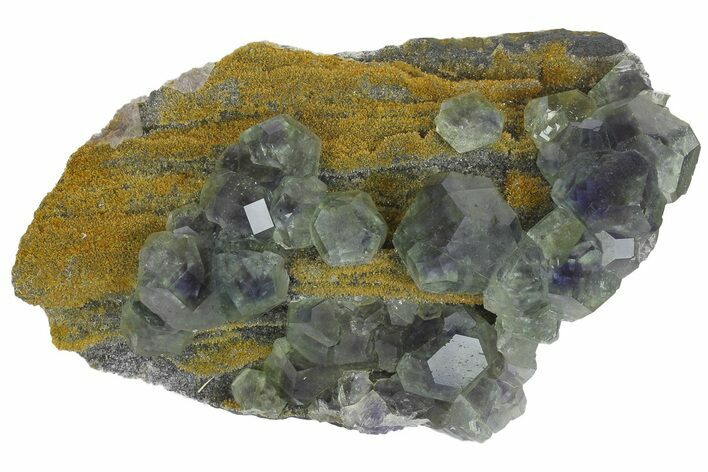 This is a stunning, 10.3" wide cluster of purple-green cuboctahedral fluorite crystals that formed over a bed of druzy quartz crystals. The fluorite crystals are huge, with the largest measuring just under 2" wide. Purple cores can be found at the center of most of these fluorite crystals. The orange color of the quartz can be attributed to iron oxidation.

This gorgeous crystal association was collected from Yongchun County, China and makes for a jaw dropping display piece. Just check out the way this specimen sparkles under natural light in the video above!

Comes with a display stand.
SPECIES
Fluorite & Quartz
LOCATION
Yongchun County, Quanzhou Prefecture, Fujian Province, China
SIZE
10.3 x 6.5" Specimen. Largest crystal 1.93" wide