10" Free-Standing, Polished Chert Breccia Section - Western Australia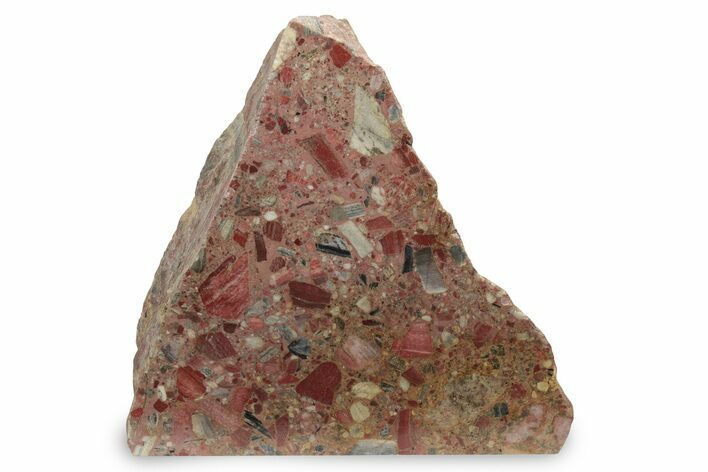 This is a large section of chert breccia, collected from the Pinyalling Hills in the midwest region of Western Australia. One side has been cut flat and polished to a glossy finish. Chert breccia consists of innumerable angular fragments of assorted rock types. The dominant rock types associated in the mix are agate, jasper, chert, and hematite, and originates from a type of jasper that goes by the trade name Pinyalling jasper.

This specimen measures 10" wide by 9.85" tall and one edge has been cut flat for aesthetic, free-standing presentation.
SPECIES
Chalcedony var. Jasper/Agate/Chert & Hematite
LOCATION
Pinyalling Hills, Western Australia
SIZE
10 x 9.85", up to 5.6" thick