11.1" Polished Porphyry Stone Thick-Cut Slab - Western Australia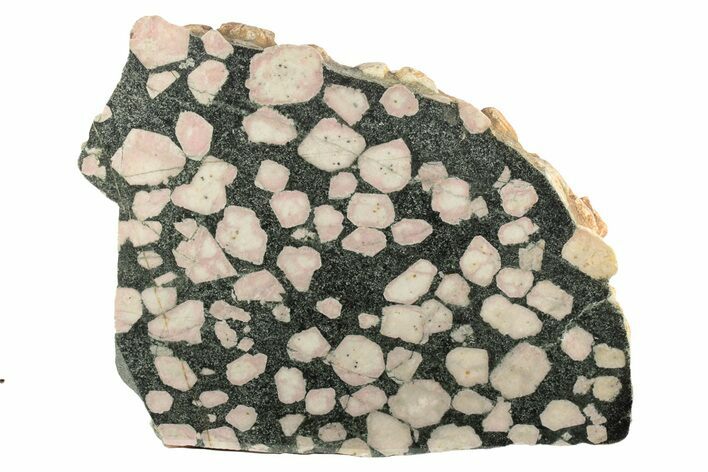 This is a 11.1" wide, thick-cut (2.15") slab of porphyry, collected near the town of Cue in Western Australia. It has been cut flat into a thick slab and polished to a glossy-finish on one side. It displays nicely on the included display stand.
Porphyry is a general term that is used to refer to igneous rocks containing relatively large, isolated crystals set in a fine-grained ground mass. This porphyry has pinkish colored clinozoisite crystals in a mass of dolerite. The clinozoisite has replaced but retained the shape of plagioclase feldspar crystals.
SPECIES
Clinozoisite & Colerite
LOCATION
Mindoolah, near Cue, Western Australia
SIZE
11.1 x 8", 2.15" thick