11.4" Colorful, Wild Fire Opal Slab (Not Polished) - Utah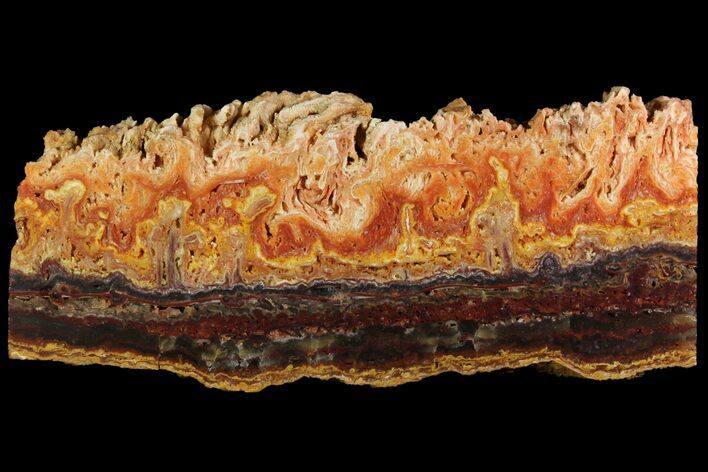 This is a beautiful, colorful thick-cut slab of Wild Fire Opal that was collected from Milford County, Utah. It is part of a new find from the Bubble Opal Claim. It has been cut flat on both sides and left with a matte finish. Comes with an acrylic display stand.
Wild fire opal, also referred to as "bacon opal" and "bubble opal" is a hot spring deposit that was discovered in 2018-2019. It is composed primarily of silica, however there are a variety of minerals throughout the opal/agate that are responsible for the vibrant coloration. This formation was found in the Bubble Opal claim in Milford, Utah, deposited as a false floor over a hot spring pool. It is believed to be a 19,000 year old formation, it's considered a one of a kind find and reportedly the deposits on the claim have been mined out.
LOCATION
Bubble Opal Claim, Milford, Utah
SIZE
11.4 x 4.9, .47" thick