2.4" Beautiful, Polished Condor Agate - Argentina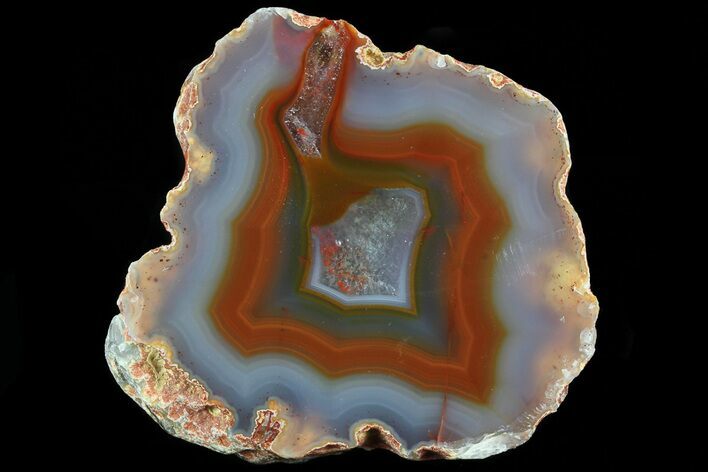 This beautiful specimen of Condor agate from Argentina shows off characteristic blue, red, and brown bands in the polished face. The rest of the nodule is covered in the natural rind.
Condor
agate
is a highly-prized gem and mineral specimen from the Mendoza Province of Argentina. Most specimens feature red, brown, and black banding, but colors can vary into blues, greens, and even white. A relatively new discovery, only known outside of Argentina since the early 1990s, Condor agate makes a wonderful addition to any mineral collection.
SPECIES
Quartz var. Agate
LOCATION
San Rafael, Mendoza Province, Argentina
SIZE
Face 2.4 x 2.3", 1.2" deep