2.6" Lustrous Axinite Crystal Cluster - Dalnegorsk, Russia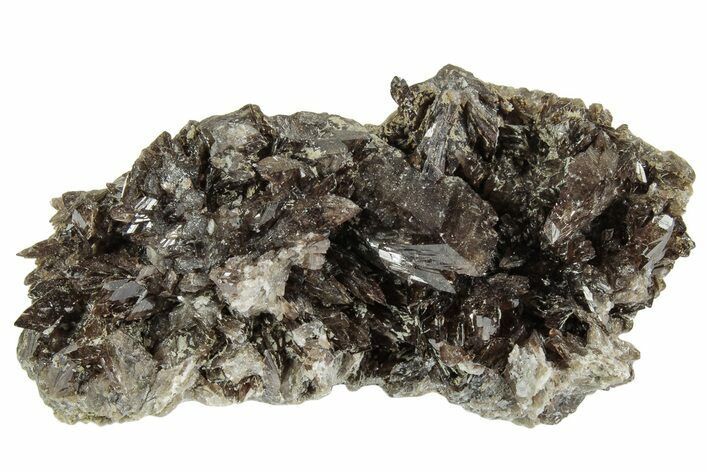 This is a gorgeous cluster of sharp axinite crystals with sage-green to brown coloration. It comes from the Dalnegorsk Urban District of Russia and bears a crystal structure that's unique to the location. The crystals have exceptional luster and are in pristine condition.
It has been mounted to the included acrylic display base with mineral tack.
Axinite is a mineral belonging to the silicates group, with three possible mineral compositions under the axinite group. The inclusive formula, encompassing all possible mineral member combinations is (Ca,Fe,Mg,Mn)3Al2BSi4O15(OH), where the presence of one listed alkaline or transitional element will effect the structure and colors displayed by the axinite crystal. It typically forms thin, sharp triclinic crystals, with colors ranging anywhere from a light yellow brown, to various shades of blue and green.
LOCATION
Dalnegorsk, Dalnegorsk Urban District, Primorsky Krai, Russia