2.8" Natural, Red Quartz Crystal Plate - Morocco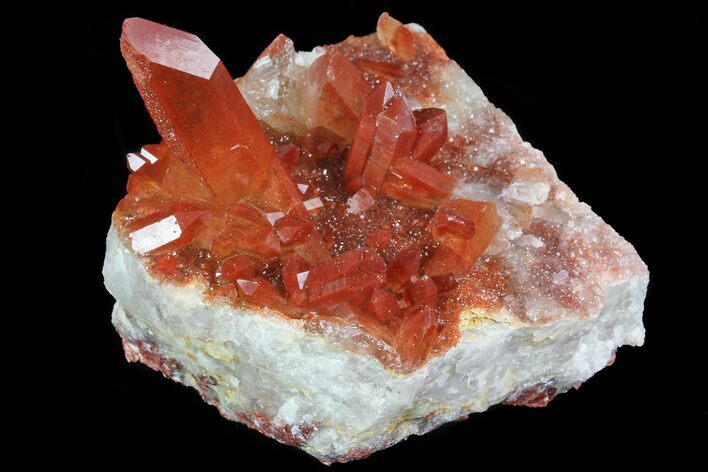 This is a beautiful cluster of natural, red quartz crystals from Tinejdad, Morocco. The plate measures 2.8" wide with the longest point being 1.5" long protruding from a bed of glimmering druzy crystals. The deep red coloration is due to iron oxide both as inclusions within the crystals and coating the exterior. A really aesthetic piece.
Morocco is one of the few sources of natural red quartz (also known ferruginous quartz) crystals. The red coloration of these quartz specimens is a result of iron oxidation (hematite) on and/or within the crystals. Some specimens can feature a banding-like pattern within the crystal when viewing in cross section, indication the iron content varied during formation of the crystal. This can result in wonderful red quartz specimens that have a clear quartz coating and a deep red phantom within.
SPECIES
Quartz var. Ferruginous Quartz
LOCATION
Tinejdad, Errachidia Province, Morocco
SIZE
Base 2.8x2.6", Largest Point 1.5"