2.9" Barite, Chalcopyrite and Marcasite Association - Poland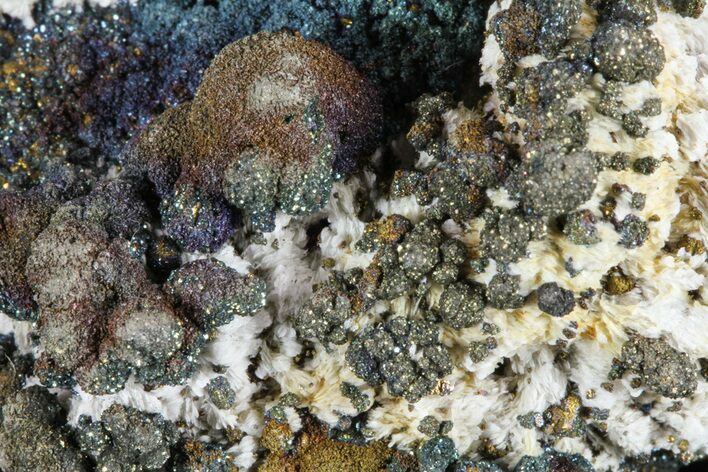 This is a beautiful cluster of barite(baryte) crystals formed in association with chalcopyrite and marcasite, collected from the Lubin Mine in Poland. The barite displays is white in color, and can be noted by its bladed appearance. Marcasite and chalcopyrite can be found around the entire specimen. The chalcopyrite can be distinguished from the marcasite by its iridescent appearance.

The Lubin Mine in Poland has been around since the early 1960's and is known as one of the largest copper and silver ore producers in the world. Occasionally, varieties of minerals make it out of this mine and onto the market; this baryte specimen being one of those.
SPECIES
Barite, Chalcopyrite & Marcasite
LOCATION
Lubin Mine (copper mine), Lubin, Lower Silesia, Poland.
SIZE
2.9" wide, 2.2" tall