2" Red-Orange Vanadinite Crystals on Calcite - Arizona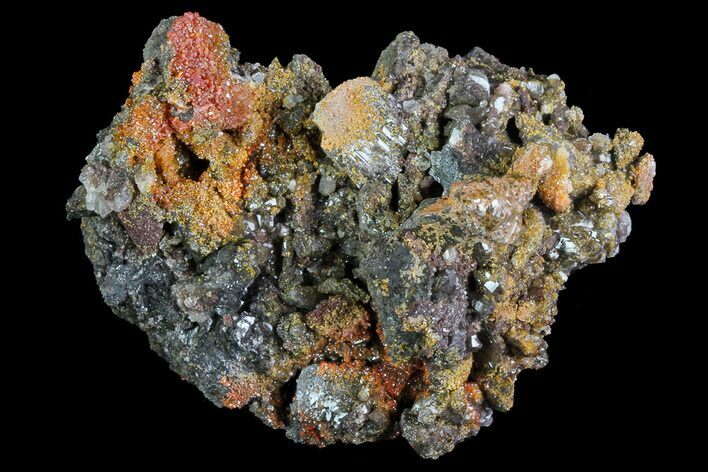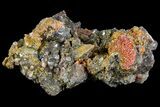 This is a cluster of small red vanadinite crystals on calcite. They exhibit excellent color saturation, and a mirror-like, non metallic luster. This specimen was collected from the Geronimo Mine in La Paz County, Arizona.
Vanadinite is a mineral belonging to the apatite group of phosphates, with the chemical formula Pb5(VO4)3Cl. It is one of the main industrial ores of the metal vanadium and a minor source of lead. A dense, brittle mineral, it is usually found in the form of red hexagonal crystals.
SPECIES
Vanadinite & Calcite
LOCATION
Geronimo Mine, La Paz Co., Arizona