3" Cobaltoan Calcite Crystals on Calcite Matrix - Morocco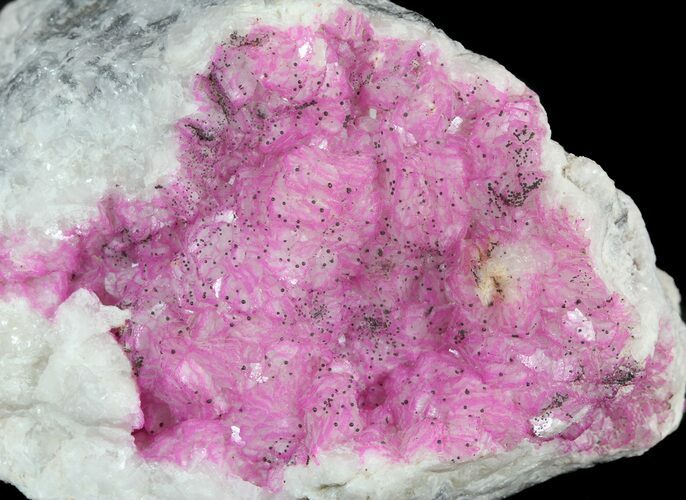 This specimen contains light pink cobaltoan calcite on a calcite matrix, from the Aghbar Mine in Morocco. The pink coloring of the calcite is unique, for only the edges of the crystals display a strong pink.
Cobaltoan calcite, also known as cobaltocalcite, is one of many different varieties of calcite, forming with a chemical composition of (Ca,Co)CO3. It crystallizes in a trigonal crystal system and forms rhombohedral or scalenohedral crystals. These crystals tend to display a pink color of which intensity can range anywhere from a pinkish-salmon to a hot pink.
LOCATION
Aghbar Mine, Bou Azzer, Morocco
SIZE
3.0" long, 2.2" wide