3.7" Bicolored Lepidolite - Brazil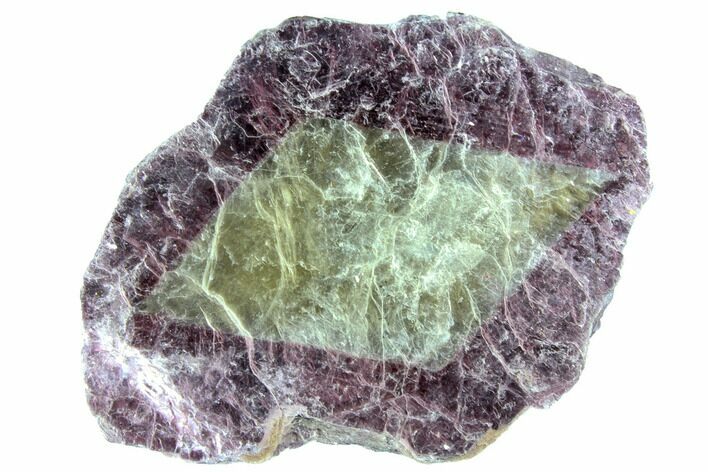 This is a unique, 3.7" wide lepidolite specimen that was collected from Minas Gerais, Brazil. It features two generations of lepidolite growth. The center layer (older formation) is yellow-colorless, while the oldest outer layer features the typical purple coloration. Both layers are translucent.
Comes with an acrylic display stand.
Lepidolite is a lilac-gray to rose-colored member of the mica group of minerals. Lepidolite is mined as a source of the element lithium and fine-grained masses are often polished into ornaments such as eggs, palm stones and spheres.
LOCATION
Aracuai, Jequitinhonha Valley, Minas Gerais, Brazil