3.7" Thomsonite-Mesolite Crystal Aggregates - New Find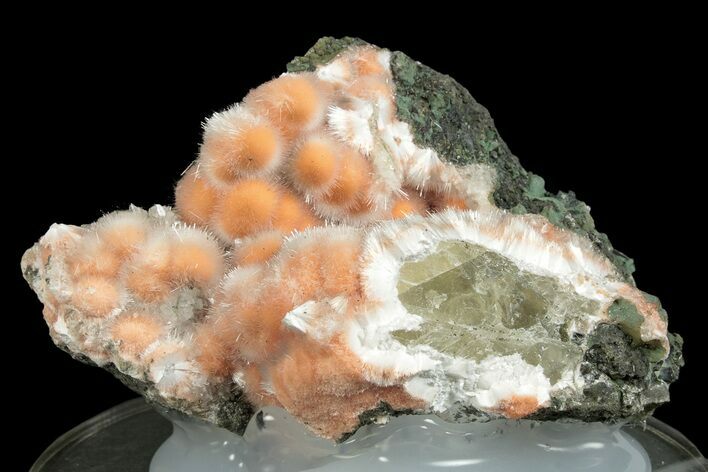 We were lucky enough to get our hands on a few of these newly discovered thomsonite-mesolite aggregations that come out of the Burhanpur District of Madhya Pradesh, India. This rare zeolite formation features colorless-white crystal aggregates accented by a rich-orange hue towards the center. The orange "eye" of these sphere-like aggregations seem to follow you as you rotate the specimen. A truly interesting and alluring specimen to say the least.

The specimen measures 3.7" wide and has been mounted to an acrylic display base with glue.





SPECIES
Thomsonite-Mesolite & Calcite
LOCATION
Burhanpur District, Madhya Pradesh, India.
SIZE
Entire specimen: 3.7 x 2.7"