This Specimen has been sold.
30mm Round Rhodochrosite Cabochon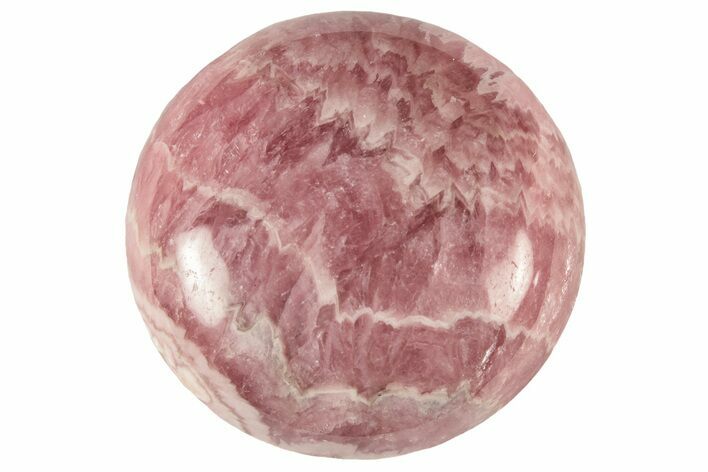 This is a beautiful, 30mm x 30mm x 9mm round rhodochrosite cabochon.
Rhodochrosite is a manganese carbonate mineral with them chemical composition MnCO3. The crystals typically have a pink-red coloration and cleaves with rhombohedral cleaving in three directions. It forms from hydrothermal pockets and can be found as both crystals and in banded formations.
LOCATION
Capillitas Mine, Catamarca Province, Argentina
SIZE
30mm x 30mm x 10mm (1.18 x 1.18 x .3"), 18 grams