1.2" Polished Bronzite Sphere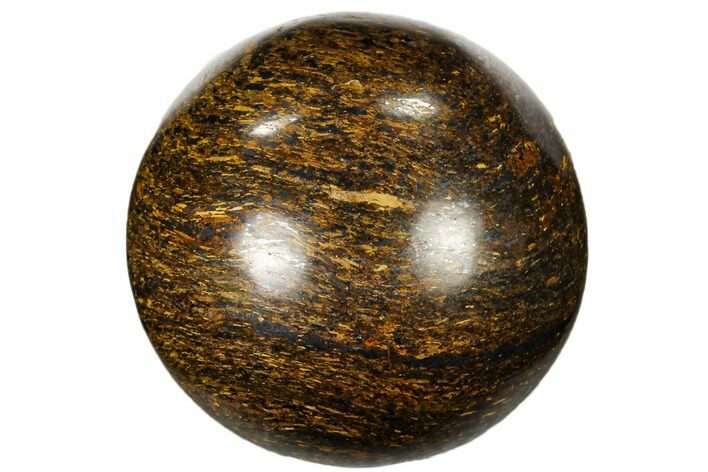 This is a small, 30mm (1.2 inch) wide polished, bronzite sphere.
Bronzite is a member of the pyroxene group of minerals that has a bronze, metallic luster when polished that can look similar to tiger's eye. It can be found all over the world, including USA, Austria, England, South Africa, India, Norway and Greenland. Bronzite is found in found in mafic to ultramafic igneous rocks and has also been discovered in meteorites!