4.1" Chalcopyrite With Calcite - Pea Ridge Mine, Missouri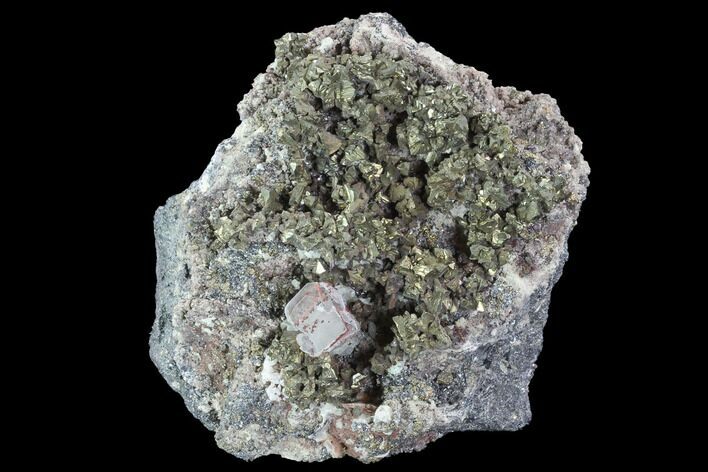 This is a beautiful, metallic specimen containing primarily chalcopyrite with calcite crystals, collected from the Pea Ridge Mine in Sullivan, Missouri.
Chalcopyrite is a brass-yellow colored mineral which is one of the most important ores of copper. When weathered chalcopyrite loses it's metallic luster, turning a gray-green color. When acids are present the tarnish can develop a red to blue to purple iridescence.
SPECIES
Chalcopyrite & Calcite
LOCATION
Pea Ridge Mine, Sullivan, Missouri