4.3" Gemmy Calcite Crystals On Matrix - Meikle Mine, Nevada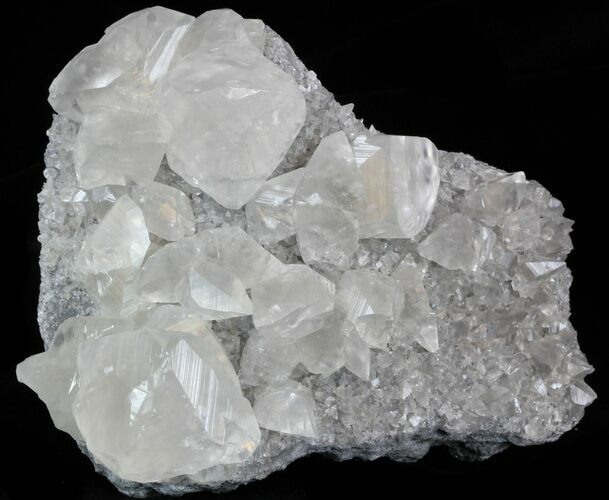 This is a beautiful, gemmy, small cabinet specimen of calcite on matrix from the famous Meikle Mine in Elko County, Nevada. It was collected in the late 90's and the matrix measutres 4.3x3.65 with the largest crystal being 1.9" across. A gorgeous collector specimen.
An article with some information on the specimen recover at the Meikle Mine in the 90's:
Specimen Recovery at the Meikle and Murray Mines, Elko County, Nevada
LOCATION
Meikle Mine, Elko County, Nevada
SIZE
4.3x3.65x2.1", Largest crystal 1.9"