5.2" Rosasite, Selenite On Ferroan Dolomite - Morocco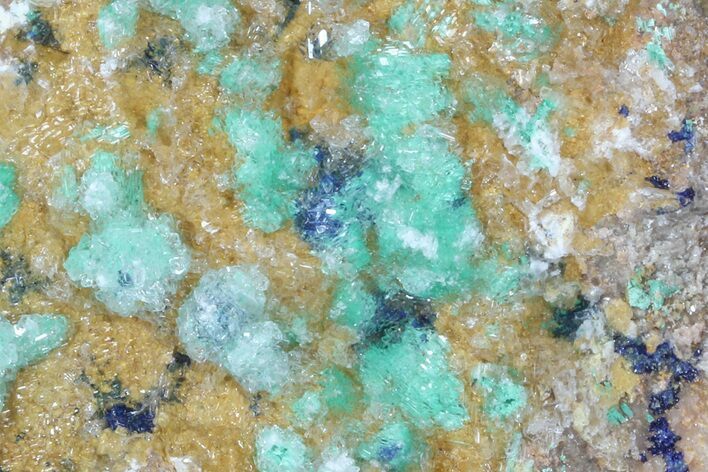 This colorful specimen contains blue-green colored rosasite crystals, enshrouded in a thin layer of beautifully transparent selenite crystal. Both sit on a bed of reddish brown ferroan dolomite which itself is coated in selenite, giving the entire specimen a sparkly effect.
SPECIES
Rosasite, Selenite & Dolomite
LOCATION
Bou Bekker, Touissit, Morocco.
SIZE
5.2" long, 3" wide, 1.5" thick