5.4" Calcite, Quartz, Pyrite and Fluorite Association - Fluorescent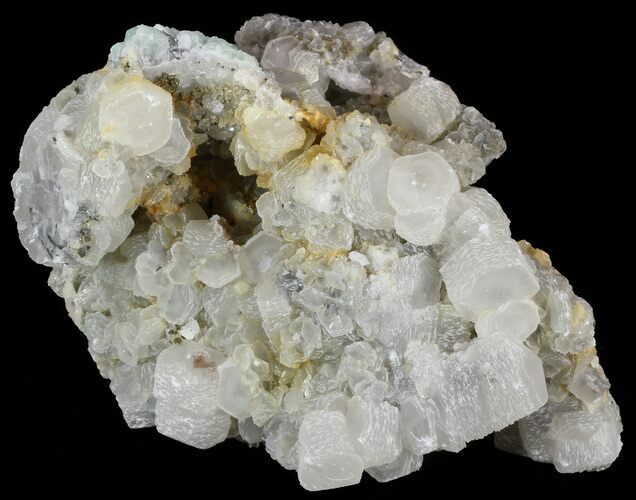 This specimen contains calcite, quartz and fluorite with small pyrite spheres. The fluorite can be viewed when looking at what could be considered the bottom of the specimen, noted by its green color. Calcite crystals can be found on about half of the specimen, with the rest of the specimen covered in a quartz crystal aggregation. The pyrite is located in the form of small spheres within the matrix and calcite crystals.

Under short and long-wave UV lighting, the calcite fluoresces a faint pink-orange, while the fluorite at the bottom of the specimen has a beautiful vibrant blue fluorescence.

SPECIES
Calcite, Quartz, Pyrite and Fluorite
LOCATION
El Hamman, Meknès, Meknès Prefecture, Meknès-Tafilalet Region, Morocco
SIZE
5.4" long, 3.6" wide