5.4" Sulfur Crystals on Matrix - Steamboat Springs, Nevada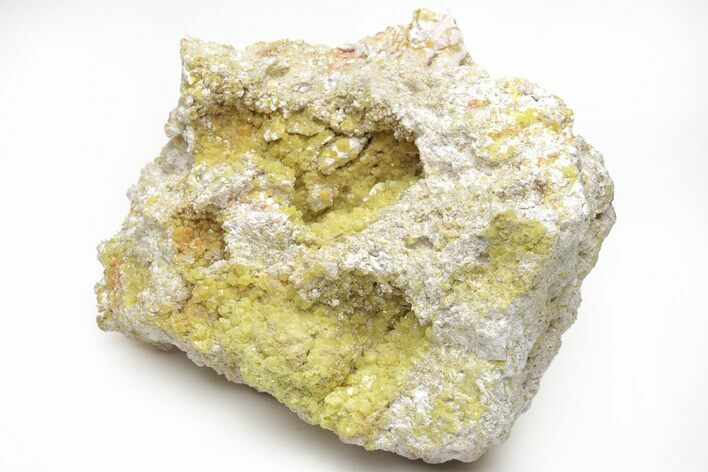 This specimen contains an aggregation of lemon yellow sulfur crystals on a rock matrix, from Washoe County, Nevada.
An acrylic display stand will accompany your purchase.
The chemical composition of this vibrant mineral is S8, meaning 8 sulfur atoms bonded together to form a sulfur molecule. The crystal structure is typically tabular or as blocky dipyramids that form in sedimentary rock.
LOCATION
Steamboat Springs (area), Washoe County, Nevada