5.7" Pink/Purple Fluorite Crystals on Druzy Quartz - Mexico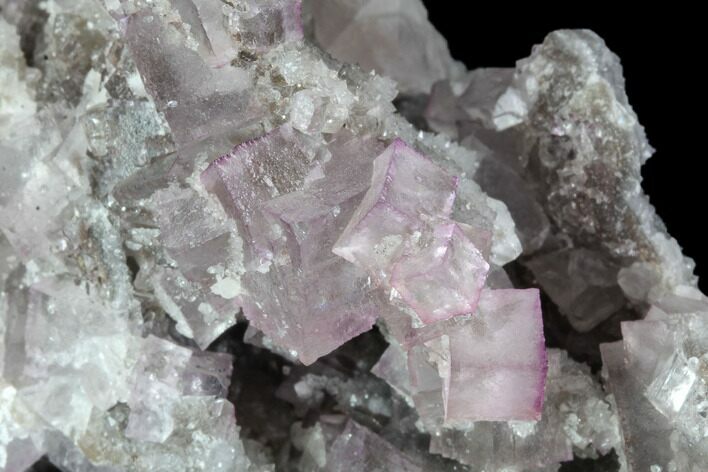 This specimen features pristine pink/purple fluorite cubes that formed from a druzy quartz encrusted matrix. It was collected from Mina El Filo of Durango, Mexico. The base of the rock has been cut flat, allowing for aesthetic presentation.

Fluorite also called fluorspar is the mineral form of calcium fluoride, CaF2. It is a colorful mineral both in visible and ultraviolet light and tends to crystalize in isometric cubes, though octahedral and more complex isometric forms are not uncommon. Some of the most common colors are purple, blue, green and yellow. It is a fairly soft mineral being a 3 on the Mohs scale.

It occurs very widely with over 9,000 significant deposits known worldwide.

SPECIES
Fluorite & Quartz
LOCATION
Mina El Filo, Mapimi, Durango, Mexico
SIZE
5.7" wide, 2.8" tall