5.8" Quartz Crystals With Gleaming Pyrite & Sphalerite - Peru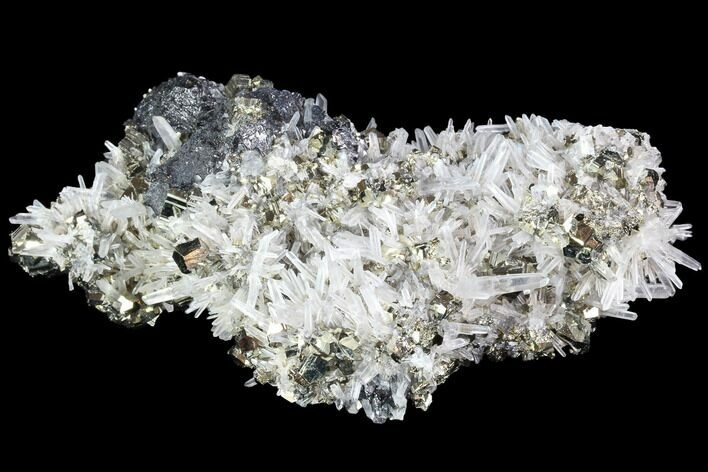 This is a beautiful plate of small, quartz crystals with gleaming cubic pyrite and dark grey, metallic sphalerite from the Huanzala Mine in Peru. The entire piece measures 5.8 x 3.3 x 1.7" and comes with a display stand.

There is a blue stain along one edge of the piece, I'm unclear if it's natural or artificial. The price has been discounted accordingly.
SPECIES
Quartz, Pyrite & Sphalerite
LOCATION
Huanzala Mine, Bolognesi, Peru