5" Ruby Red Vanadinite Crystals on Pink Barite - Very Lustrous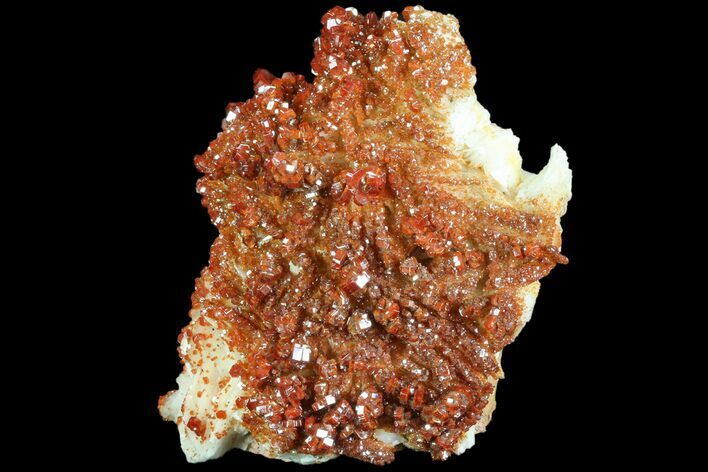 This is a large, cabinet sized, specimen of ruby red, vanadanite crystals on a bed of pink, bladed barite from Mibladen, Morocco. The crystals have great color, are extremely lustrous and are free of damage. There are crystals on several sides of this specimen and this top quality specimen displays nicely in several different orientations.
Vanadinite is a mineral belonging to the apatite group of phosphates, with the chemical formula Pb5(VO4)3Cl. It is one of the main industrial ores of the metal vanadium and a minor source of lead. A dense, brittle mineral, it is usually found in the form of red hexagonal crystals.
SPECIES
Vanadinite, Barite
LOCATION
ACF Mine, Mibladen, Midelt, Morocco