6.3" Plate Of Cleiophane (Sphalerite) Crystals - Madan, Bulgaria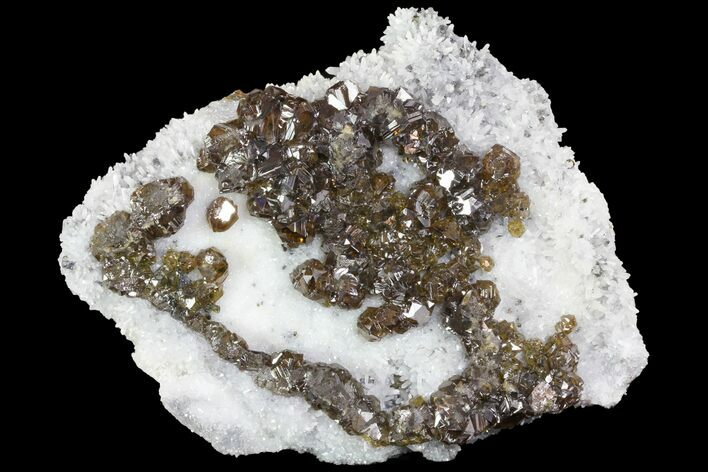 This is a gemmy cluster of large cleiophane crystals on a matrix of small quartz crystals with galena. It comes from the Krushev dol Mine in Madan, Bulgaria. The cleiophane crystals are well formed and very lustrous. The entire plate measures 6.3 x 5.15" and comes with a display stand.

Cleiophane is a variety of sphalerite with a low Iron and Manganese content. It typically forms yellowish or greenish crystals.
SPECIES
Sphalerite var Cleiophane, Quartz, Galena
LOCATION
Krushev dol Mine, Madan, Bulgaria