6.4" Galena, Sphalerite, Pyrite On Quartz- Bulgaria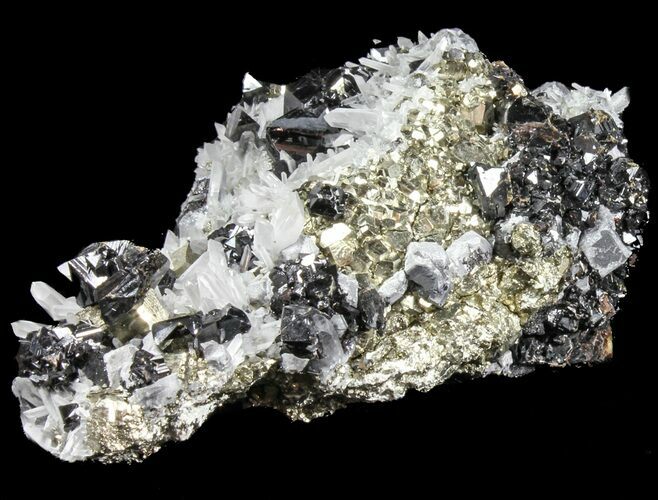 This is an aesthetic cluster of Galena, Sphalerite and gleaming pyrite and Quartz from the Mogila Mine in the Madan ore field of Bulgaria. The specimen is good sized at 6.4" wide. There is one stabalized crack in the specimen. The preparation is well done and it is a very showy piece.

The Madan Ore Fields have been known since the middle ages, being a big source of lead and zinc in the Middle Ages, and mined extensively in the past 50 years. There are more than 40 underground mines, and in addition to the ore, sometimes spectacular pockets of sphalerite, galena, chalcopyrite and pyrite crystals are discovered.

SPECIES
Quartz, Sphalerite, Pyrite
LOCATION
Mogila Mine, Madan, Bulgaria