6.4" Polished, Red Feldspar & Tourmaline Tower - Madagascar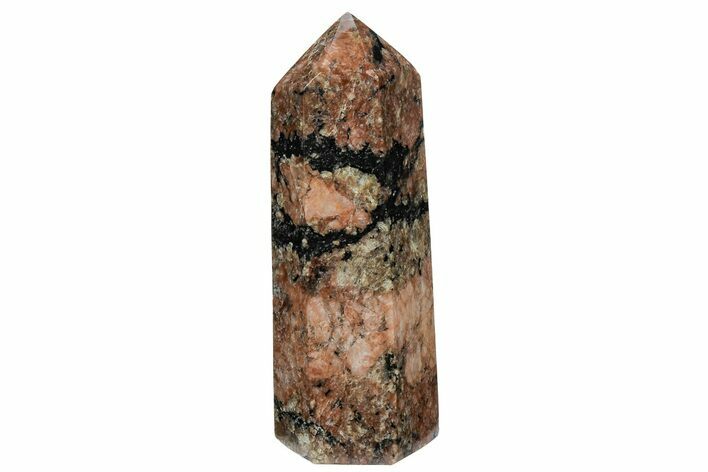 This is an exciting, 6.4" tall polished tower carved from an association of feldspar, black tourmaline, quartz, and mica. An association like this one is quite interesting, especially when carved and polished to highlight the chatoyance of the feldspar. Similar stones are sometimes marketed under the rather amusing trade name "Red Dragon Euphoralite".

The base of the tower is cut flat for ease of display on flat surfaces.
SPECIES
Feldspar, Tourmaline, Quartz & Mica