6.9" Polished Crazy Lace Agate Section - Mexico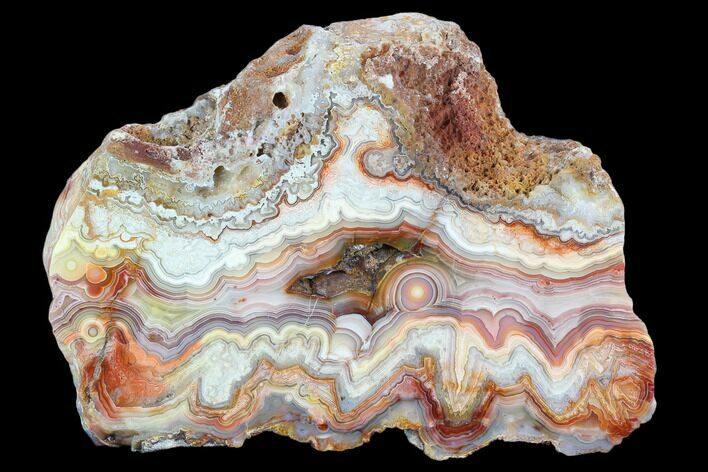 This is a beautiful, polished "crazy lace" agate section, also known as Mexican Agate, collected from Chihuahua Mexico. The colors vary throughout this specimen, ranging between orange, red, peach and white. The patterns and lacing of this specimen are stunning, and it would make for a wonderful addition to any agate collection.
Comes with an acrylic display stand.
Crazy lace agate
, also known as Mexican Agate is a unique banded agate that comes from Chihuahua Mexico. It gets its name from complex, lacy patterns swirling through the stone. Colors can vary from creme to orange, to red colorations and are due to iron and aluminum inclusions in the agate.
SPECIES
Chalcedony var. Agate
LOCATION
Chihuahua, Mexico
SIZE
6.9 x 4.8", up to 1.4" thick