6" Realistic, Polished "Yellow Turquoise" Jasper Skull - Magnetic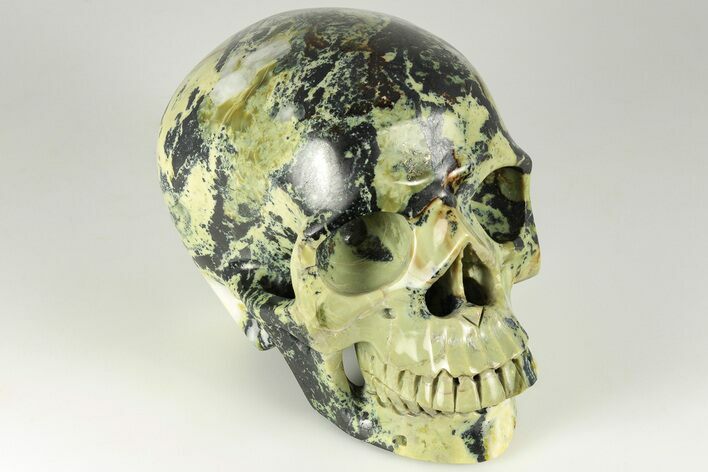 This is a 6" long, polished "yellow turquoise" jasper skull from China. This specimen bears a vibrant yellow-green color and has undergone intricate sculpting and polishing that left the crystal in the shape of a skull. The underside of the skull and the nostrils have been hollowed-out, making the specimen closer in resemblance to a real skull. The magnetite (darker areas) is magnetic.
Magnetite is an iron oxide mineral with the chemical formula Fe₃O₄. It the most magnetic naturally occurring mineral on earth and is an important iron ore. It has an iron content of up to 72.4% which explains why it is such a commonly mined iron ore. Magnetite can be found in igneous, metamorphic and sedimentary rock.
SPECIES
Magnetite & "Yellow Turquoise"