This Specimen has been sold.
7.1" Realistic, Polished Autumn Jasper Skull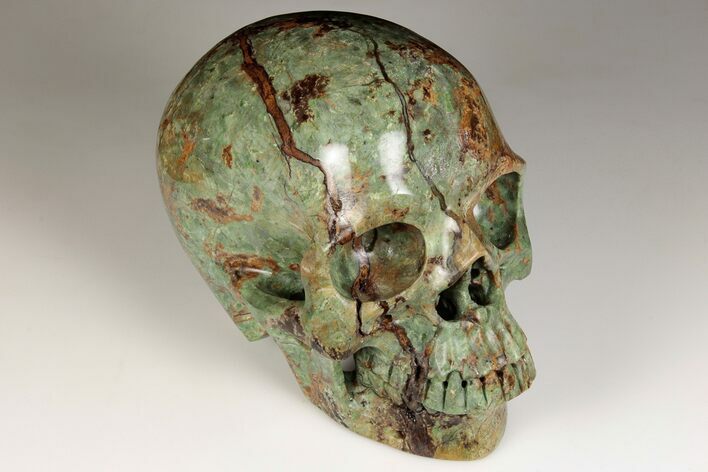 This is a 7.1" long polished skull that was formed from colorful autumn jasper. It features brown, green and orange coloration, resembling trees at various times through the autumn season. The specimen has been meticulously sculpted and polished into the shape of a skull. The underside of the skull and nasal passages have been hollowed-out, making the specimen even closer in resemblance to a real skull.
Autumn jasper is the trade name for a formation of jasper that features the warm fall colors that are all mottled together. In most cases, these colors vary between orange, green and brown. It's common to find veins of white and colorless agate throughout this jasper formation, with the occasional blue agate vein.
SPECIES
Chalcedony var. Jasper/Agate