.7" Pink Tourmaline (Rubellite) in Quartz - Brazil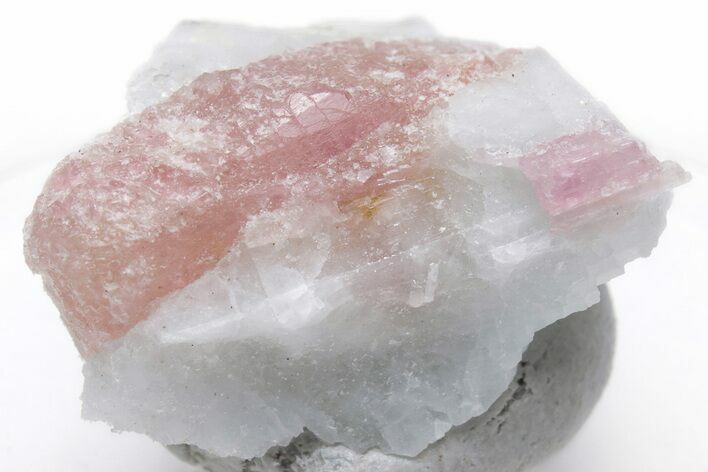 This is a specimen of pink tourmaline (rubellite) crystals that formed within a mass of quartz, collected from Brazil. The pink tourmaline gains its vibrant color from manganese impurities. Comes mounted on acrylic display.
Rubellite is a pink-red variety of Elbaite, itself a member of the tourmaline group of minerals.
SPECIES
Elbaite var. Rubellite & Quartz