8.35" Polished Atlantisite Slab - Western Tasmania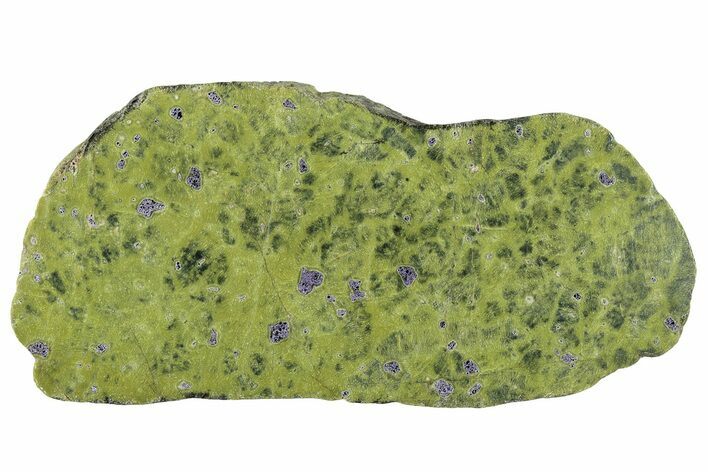 This is a 8.35" slab of Atlantisite from the Mt. Dundas region of Tasmania. It is a green serpentine mineral with inclusions of bright purple stichtite, and would make an excellent display piece.
It comes with an acrylic display stand.
Atlantisite, first discovered in Tasmania and sometimes conflated with the different stone Tasmanite, is a natural mineral association of stichtite and serpentine minerals. Serpentine is a brownish-green mineral named for its coloration's reminiscence of snakes. Stichtite, also discovered in Tasmania, is a bright pinkish-purple mineral named after Robert Carl Sticht, the owner of a nearby copper mine in 1910 when the mineral was formally described.

Atlantisite, named for the mythological greek city of Atlantis, is naturally occurring serpentine with bright stichtite inclusions.
SPECIES
Serpentine & Stichtite
LOCATION
Mount Dundas, Zeehan, Western Tasmania
SIZE
8.35 x 3.9", .55" thick