8.8" Red/Green Jasper Replaced Petrified Wood Bookends - Oregon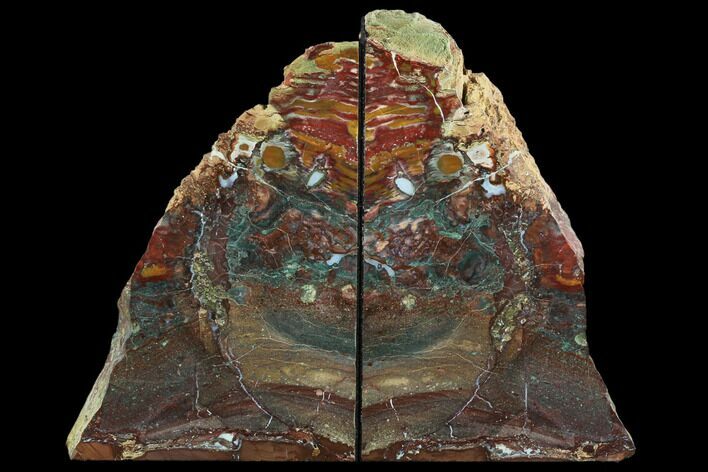 This is a very unique pair of bookends made from jasper replaced petrified wood, collected from Marston Ranch near Ashwood, Oregon. This petrified wood is often referred to "bog wood" as it's thought to be a bog layer in a swamp that was covered over and petrified. The jasper replacement leaves a beautiful coloration with hues of reds, greens and blues, but unfortunately destroys the detail that would allow for the type of tree to be identified.

Each bookend slightly varies in size, with one measuring 8.8" tall, 6.1" wide and 1.8" thick, while the other is 9.3" tall, 5.6" wide and 1.75" thick.
AGE
Eocene

LOCATION
Marston Ranch, Ashwood, Oregon